12 PS4 Games For Children, Guaranteed Safe – Playstation 4 has games with many genres, for example, horror games, car racing, adventure games, and many more. However, not all of them are suitable for children. Therefore, we will recommend PS4 games for children.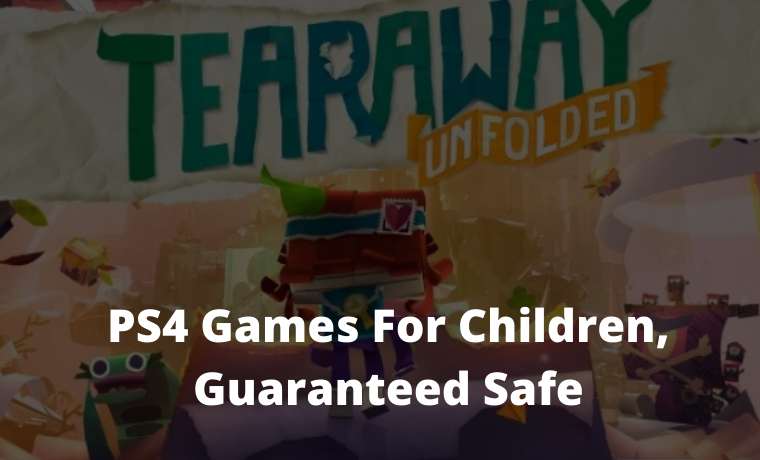 12 PS4 Games For Children, Guaranteed Safe 2023
In this article, you will find the best PS4 games for kids. To make it easier, we will classify a list of PS4 games that are family-friendly and without violence in them.
Read more:
#1. Tearaway Unfolded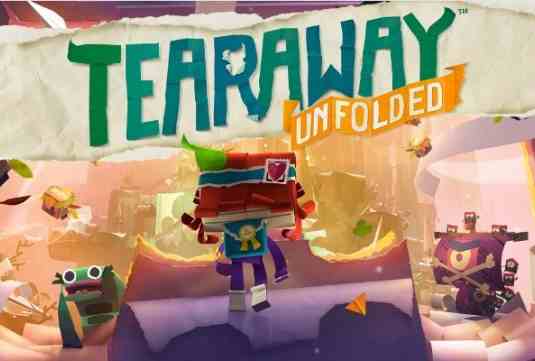 Tearaway is a game that emphasizes creativity. Where there is a world built using paper as a storybook. In the game, you will act as a messenger who tries to bring the message to "you" in the high sky.
In this way, the game will allow you to interact with all the objects on the screen, such as using the PS4 controller to pick up and move objects.
Tearaway games will not display inappropriate content, so they will provide opportunities for your child to be creative in the game.
#2. Knack 2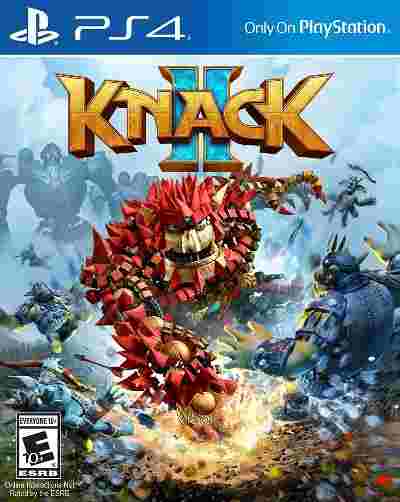 While not the best, Knack 2 is a great choice for kids who are new to video games. The reason is, this game provides a Co-op mode that allows mental training of children to work together.
Older players can help younger players solve difficult challenges. You can use your abilities, such as slamming and increasing the options of other players in battle.
In addition, you can press the R2 button on the joystick to turn to other players and let more experienced players complete complex challenges.
#3. LEGO Marvel Superheroes 2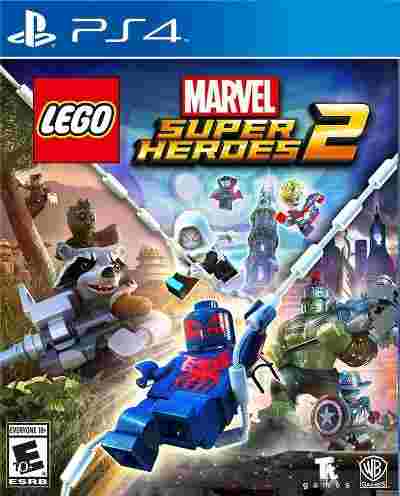 Lego Marvel is the best PS4 game for children of all ages because they will definitely love Lego games. Not only, Marvel, but there are also many more series from this Lego game, such as Lego Batman, Lego Indiana Jones, Lego Jurassic World.
In the game, they will feature open-world action with LEGO renderings of well-known characters and locations. This LEGO game is very cooperative, so you can play with your little one in completing missions.
#4. Minecraft
The next ps4 game for kids is Minecraft, which is an open-world game that is suitable for all ages. In this game, you are free to be creative and do whatever you want. There are several interesting gameplay, such as Survival mode, Creative mode, Adventure mode, Hardcore mode, and Multiplayer.
Players are free to do what they like, including building houses, buildings, bridges, exploring the world, playing with friends, and even fighting zombies. So, it is highly recommended as a PS4 game for children.
#5. Spyro Reignited Trilogy
This Spyro game has been around since the 1990s and Trylogi has been brought back to accompany the children on their adventures, of course, with better graphics and fantastic music.
You are free to explore the entire map with the character of a good dragon and try to defeat dangerous enemies. This game is very easy to understand the storyline and is perfect for children who want to play video games on their own.
#6. Rocket League
As the title suggests, Rocket League is a soccer game with the character of a rocket-powered car. The game is very unique and you are free to do all the tricks to win the match. Rocket league games can be played alone or with friends in online mode.
#7. LittleBigPlanet 3
The next best Playstation 4 game is LittleBigPlanet. In this series, players are free to use many tools to level up their own. Most of them contain premade content that kids can enjoy alone or with friends. So, it's pretty good as a PS4 game for kids.
#8. Everybody's Golf
The next PS4 game for children is a sports game because it is more family-friendly and easy to play. The developer also offers great local multiplayer. If you have many children and like to play together, this game is the best choice for your family.
#9. Burnout Paradise Remastered
Burnout Paradise is a car racing game that is suitable for children to play. Your only mission is to win races with a few quite dangerous driving scenes. You have to beat the enemy cars so that they fall behind your car.
If you are tired of racing, enjoying the city and traveling the world is the right choice. You can choose the free mode to just go around the city without having to keep racing.
#10. Stardew Valley
The next PS4 game for children is Stardew Valley. The game is quite calm, you have to take over the grandpa's farm and take care of all the gardens and animals.
Punctuality is needed and you will have to perform tasks such as clearing debris, buying city seeds, selling produce, and social interactions.
#11. Horizon Zero Dawn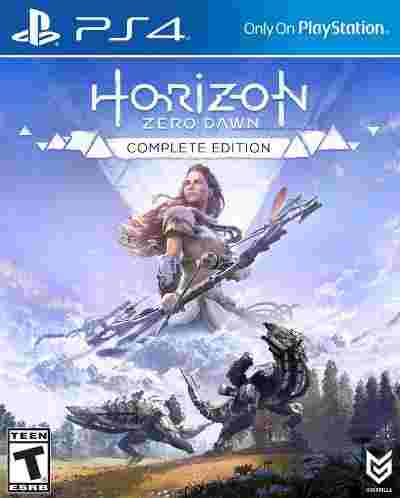 Horizone Zero Dawn is an interesting and challenging adventure game with the theme of a primitive world inhabited by animal-shaped machines. Meanwhile, you play the role of Aloy who wants to find out where he came from.
This game has received a lot of praise for its interesting fighting atmosphere, solid story, and great characters. So, this video game is suitable for teenagers who want to feel the sensation of an exciting and challenging adventure.
#12. Gran Turismo Sport
If your brother is a fan of racing games, we recommend the Gran Turismo Sport game which is Sony's mainstay for the PlayStation 4. This game has very good graphics, so it is suitable to be played together with your brother.
There are many types of sports cars and tracks that you can choose to prove who is the fastest in this game. Also present is a split-screen feature that divides the screen to make playing both easier and more enjoyable.
Read more:
Conclusion:
Those are some PS4 games for kids of all ages. We recommend that you should give the Co-op genre game so that the children can help each other and work together.
Don't forget to bookmark and always visit every day Technowizah.com because you can find here the latest Tech Computer Android games How-to Guide Tips&Tricks Software Review etc, Which we update every day.