7 Android Games Like Harvest Moon for Android – harvest moon is often a comparison to the simulation games that are currently out on the market.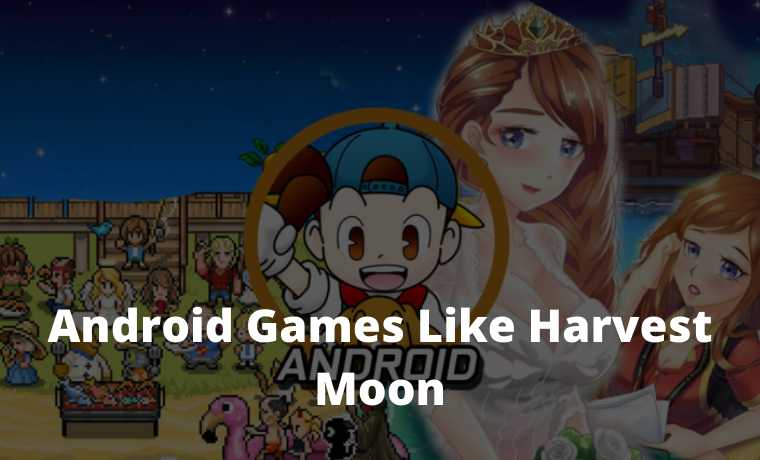 7 Android Games Like Harvest Moon for Android 2023
This is because Harvest moon is one of the most popular game legends by many people, so it is not surprising that there are so many "similar" games that have been made.
Read more:
Not only for PCs and consoles, especially for Android mobile, there are also lots of "Harvest Moon-like" games appearing.
So, curious about what kind of harvest moon-like games you can play on Android, just see the article below.
#1. Harvest Town
So besides you have to care for and take care of your plantation, this game will also present elements of grinding skills, and exploration, as well as battles against monsters in real-time.
Interestingly, this game also includes quests and daily quests that will help increase your character's base level. The base level in Harvest Town itself will function to open various kinds of skills to skills.
In addition, the developer also maintains the most important element of the gardening simulation genre game, namely the dating sim, where you must socialize with villagers to share profits, even marrying one of them.
Download: Google Play
#2. Stardew Valley
Download: Google Play
#3. Country Life: Harvest Day
The cool thing is, the more often you play this game, players can get exp which can be used to upgrade your character to make it faster and stronger in farming. Interested in playing it? download now!
Download: Google Play
#4. Fishing Paradiso
Where players will follow the story of a boy trapped on an uninhabited island, to survive, he must fish to find food.
Over time players will follow the storyline of the game. And how his fishing adventure can make him stronger and survive in the wild.
This game gives you an experience that is quite similar to the game above, the difference is that instead of farming, players have to catch fish to live and earn money.
Download: Google Play
#5. Harvest Master
Where the setting of this story is, your uncle died, and he left you a farm, even though you originally intended to sell the land, you eventually wanted to develop it, but because your uncle was insolent and left a lot of debt.
So whether you want it or not, you have to pay for it or the land won't disappear. Well, from that setting, of course, you already know what you have to do, grow crops, and struggle to get a penny and pay off your debts. Oh yes, you can also socialize and find a wife to share the debt, so that your wife is also tortured to pay off your debt.
Download: Google Play
#6. Citampi Stories
Where players who can't pay their debts must marry the loan shark boy who doesn't have a beautiful face but has liked them for a long time.
Well, the only way is for you to go to Citampi City and struggle to work sending money to your parents.
Unlike Harvest Moon or Stardew Valley where players have to grow crops and look after cows. At Citampi Stories, players have to work, looking for various jobs that are suitable for them, from being a school guard to tutoring.
You can also use the money you get to get a better job by buying certificates, and equipment, and learning to become even more successful people. Well,
Download: Google Play
#7. Nature Vile
The player has to use a hammer, scavenge the soil, plant the seeds, fertilize them, and then reap the rewards.
Even though it sounds complicated, this game is actually quite simple and very addictive. So, are you interested in playing it? Don't forget to download it right now!
Download: APKPure
Read more:
Conclusion:
Those are some games like harvest moon that you can play on your Android phone. Of course, the game above is a slick simulation game accompanied by pretty cool and interesting gameplay and storyline.
Don't forget to bookmark and always visit every day Technowizah.com because you can find here the latest Tech Computer Android games How-to Guide Tips&Tricks Software Review etc, Which we update every day.