11 Must-Try Minecraft Similar Games Android and PC – The popularity of Minecraft is worldwide, so it is certain that almost no gamers are not familiar with the game created by Markus Persson. Because of its popularity, now many Minecraft-like games are mushrooming to follow its success.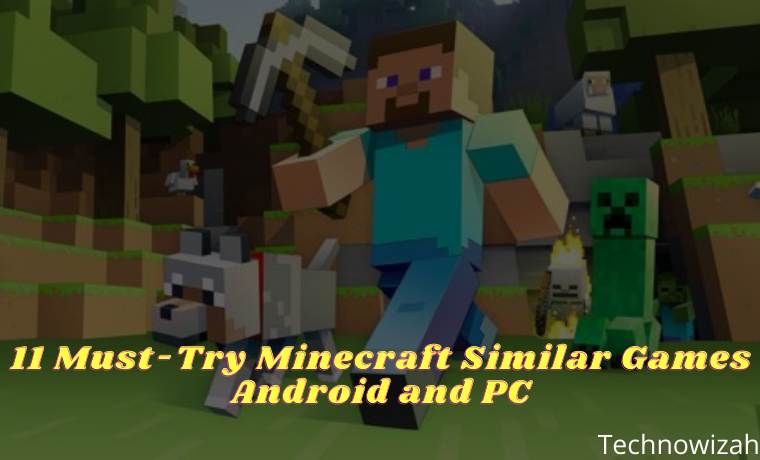 11 Must-Try Minecraft Similar Games Android and PC 2023
What does make games that can be favored by many people? Of course, the answer is an interesting storyline, amazing graphics, good sound, and more.
Read more:
But let's look at the Minecraft game, this game has graphics that are far from other famous games, the sound can be considered normal like when we played games in the 90s when the Playstation 1 came out.
Currently, there are quite a number of Minecraft-like games that you can find on various platforms, both on PC and mobile on Android and iOS. We will recommend some of them to you.
Well, want to know what games are similar to Minecraft? Check out the summary made by the Technowizah Team  below:
#1. Don't Starve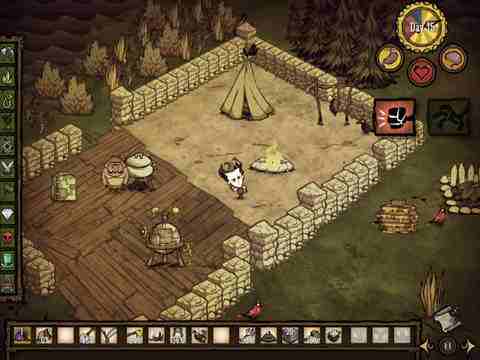 This Minecraft-like game teaches us to be able to survive in any way such as by collecting resources, making tools, and getting away from the gripping darkness.
You are required to avoid the night because there are wild animals ready to pounce. So in this game, we have to make a place to live before the sun goes down.
#2. Terraria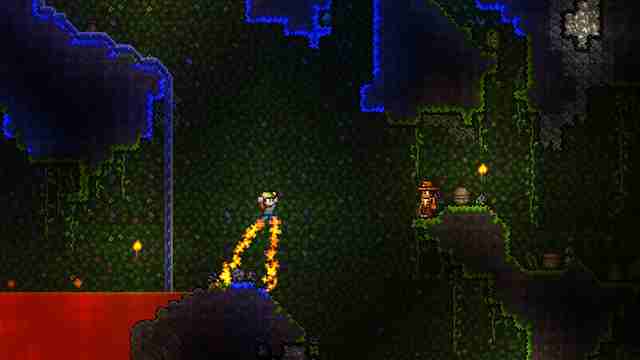 Terraria is a side-scrolling game where most of the storyline is just building things and exploring. To make your character stronger in battle, you have to make weapons, armor, and make potions. So that makes it a game similar to Minecraft.
To make your character more secure from danger, you have to build a house for protection. Games like Minecraft PC are two-dimensional games which makes them easier to use for touchscreen devices.
#3. SurvivalCraft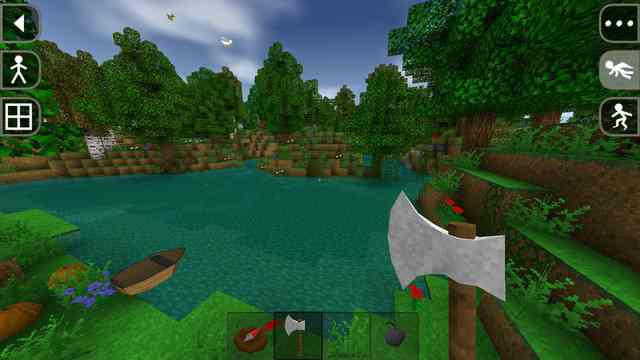 SurvivalCraft is a game similar to Minecraft PC. This game will save your character on a deserted island with all kinds of animals that will "accompany" you.
Like Minecraft, characters will start out empty-handed and must gather resources to craft weapons, tools, and more. The point is very Minecraft.
#4. Block Fortress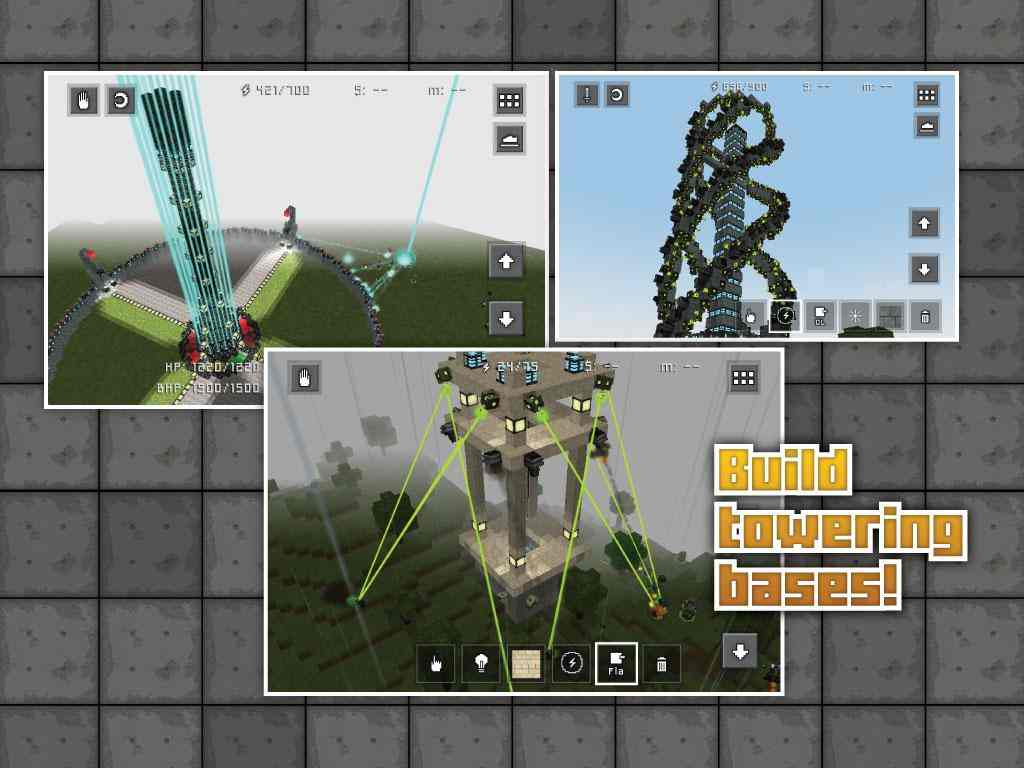 This is a version of Minecraft that comes with tower defense. The gameplay is similar to Minecraft, but the difference is that you have to build defensive towers to protect your territory from enemies.
Games like Minecraft can be played by up to 6 people in multiplayer to work together against the bad guys.
#5. Roblox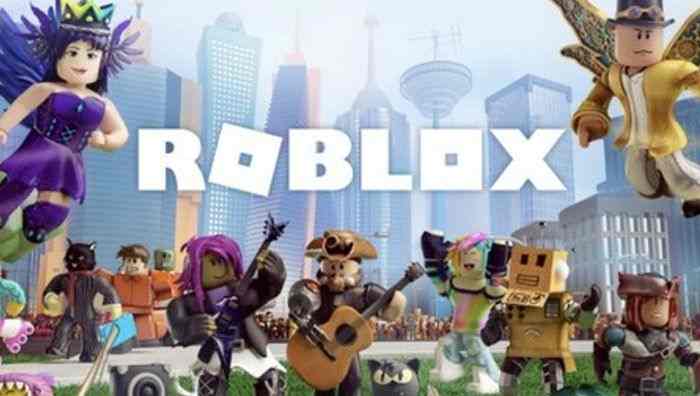 The next Minecraft-like game is Roblox. In this game, you will be asked to build objects using virtual blocks. This similarity is what makes this game so much compared to Minecraft.
In Roblox, you can create your own world, where you will enter and play in the thousands of other worlds available that have been created by other players. This game, which was released in 2006, is very popular, so it is not surprising that its active users have now reached 70 million users every month.
#6. The Blockheads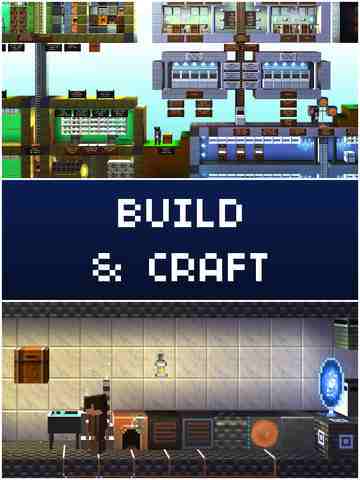 This game is indeed similar to Minecraft, the difference is that this game is arranged in such a way as a 2D world that can only move right and left and up and down which makes it easier for users to control their characters collect resources, fight enemies, and explore the wide world.
One more thing, you are free to be creative to build the tools needed for certain conditions. This game also allows us to live a peaceful life by deactivating the enemy.
#7. Block Story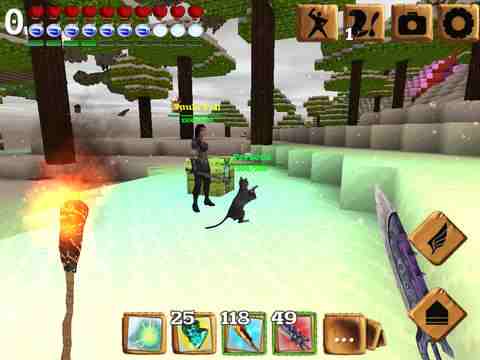 When some RPG elements have been found in Minecraft, it is different from Block Story which makes users feel the RPG sensation that is very different from before.
The difference is felt through the presence of magic and more choices to make a craft tool. You feel like you own this world because you can explore anything and build anything.
#8. Growtopia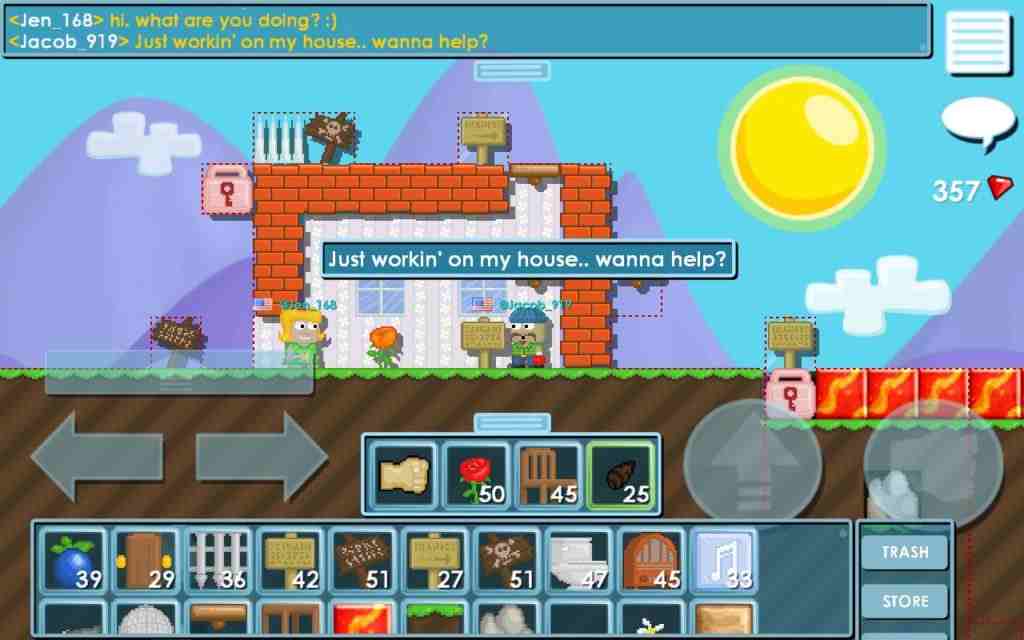 The next game is Growtopia which allows you to play with many other players. Behind the exciting storyline, you can also freely pour your creativity into this game or play mini-games when you compete with other players.
#9. Portal Knights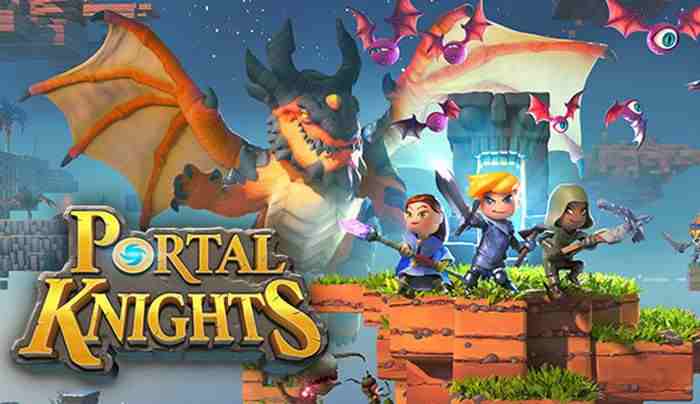 The next game like Minecraft is Portal Knights. In this game, you will be faced with several choices, namely to become a fighter, ranger, or magician. You are asked to find a portal that can take you to other floating islands.
In the beginning, the floating islands you visit are small, but as your level increases, the islands will get bigger. You can make the things you need like weapons, armor, sticks, and bows. This game is only available on Microsoft Windows, Xbox One, PlayStation 4, Nintendo Switch, Android, and iOS.
#10. Cube World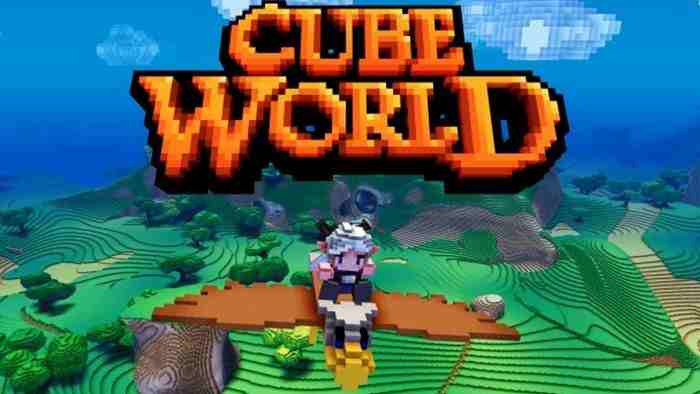 Next is a game called Cube World, which carries the concept of a combination of sandbox and RPG. Minecraft-like games focus on crafting and character development set in different worlds covered in blocks.
In this game, you can make any adjustments to your characters, such as modifying their armor and other aspects of their appearance. The game which was released on July 2, 2013, is available for the Microsoft Windows platform.
#11. WorldCraft: 3D Build & Craft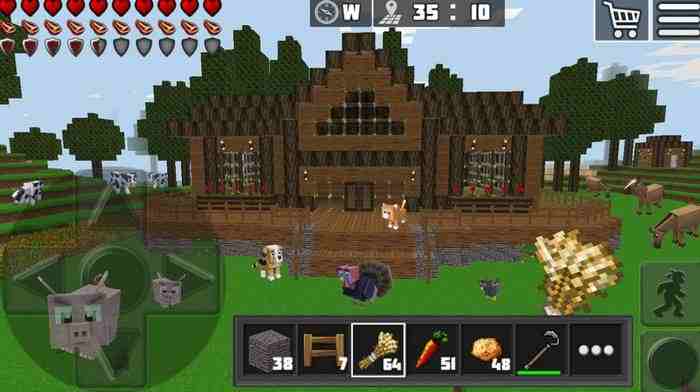 When playing the game WorldCraft: 3D Build & Craft, it will be like playing Minecraft in the mobile version, so similar. In this game, you can explore other players' worlds or build your own.
You will also have unlimited resources with which to create as many objects as you want. Apart from that, you can also choose a creative mode that can give you a lot of freedom for adventure or use a survival mode which is much more challenging. This Minecraft-like game is very fun to play.
Read more:
Conclusion:
Those were 11 games that are similar in appearance and gameplay to Minecraft. You can try the eleven games right away so you're not curious.
Don't forget to bookmark and always visit Technowizah.com every day because you can find here the latest Tech Computer Android games How-to Guide Tips&Tricks Software Review etc, Which we update every day.