12 Smooth Collection of PPSSPP Android Games – Now it is not impossible to play PSP games on Android devices. The development of technology also makes smartphone users more creative.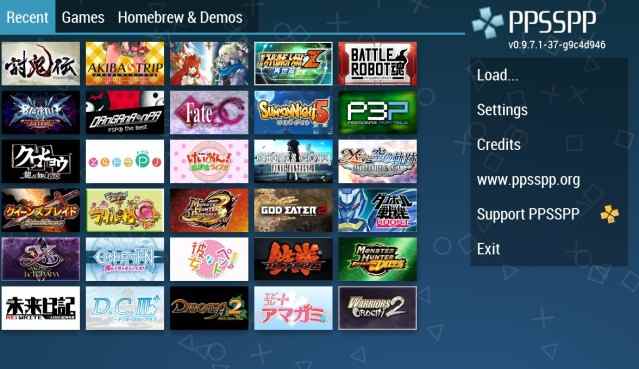 One of them is the creation of a PPSSPP emulator which is useful for playing various kinds of PSP games on an Android smartphone.
Read more:
This is perfect for those of you who used to like playing games, especially the fun games on the PSP.
PSP games do have their own character compared to mobile games in general.
Currently, there are a lot of PPSSPP ISO games circulating on the internet. In addition, many sites provide download links for free.
You also need to know that not all PSP games can be smoothly played using an emulator.
There are some games that lag when played. Therefore, you cannot choose the wrong game before downloading it.
12 Best Smooth Collection of PPSSPP Android Games Small Size
So that you have no trouble choosing the PPSSPP Android game that is smooth when played.
The following are recommendations for PPSSPP Android games with small, high compress HD quality that can be played smoothly according to Technowizah.com
1. Tekken 6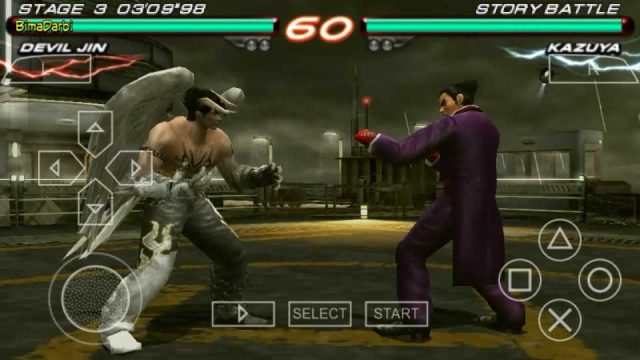 With the PPSSPP emulator now you can play Tekken 6 games on Android phones.
Although Tekken 6 is a little different from the PS 3 game, the characters and gameplay are not much different.
Even though just playing Tekken on an Android cellphone, it won't reduce the fun. Because it is more practical, it allows us to play Tekken anywhere.
In the Tekken 6 series, the main enemy is Azazel, who is believed to be able to eliminate Devil Gene from Jin Kazama.
Password: REHANGZYT
2.Naruto Ultimate Ninja Storm 4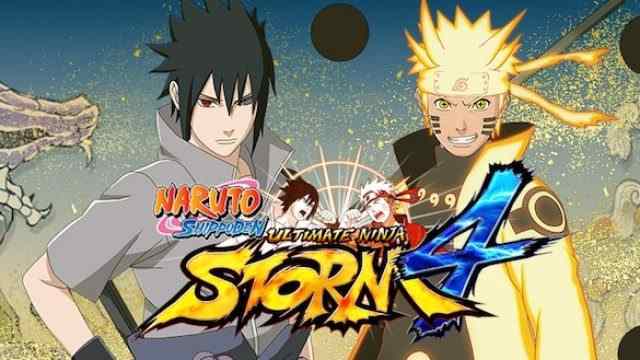 Many say that Naruto Ultimate Ninja Storm 4 is the same as the PS version and better than the PSP version.
Because Naruto Ultimate Ninja Storm 4 PPSSPP gets additions in several interesting features.
The graphics and gameplay are no doubt because they are good and fun to play.
Coupled with the existence of a jutsu that is exactly the same as the anime.
Like Naruto's Rasengan, Sasuke's Cidori, Rock Lee's Ura Renge, Itachi's Mangekyo Sharingan, and many others.
This Naruto game can be said to be quite complete, because almost all the characters in the Naruto Shippuden series are in this game, including Akatsuki.
3. Final Fantasy VII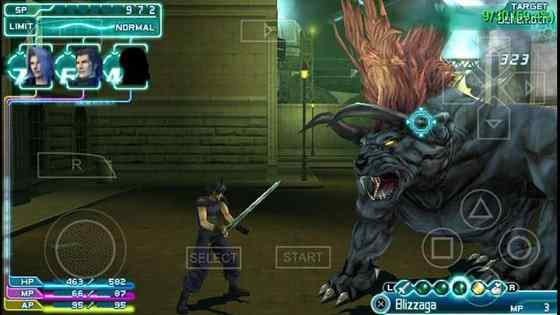 Many people already know about Final Fantasy. Because this one game was already very popular on the Playstation.
Because you don't want to be outdone by PC and PS games, finally the PPSSPP version of the Final Fantasy VII game appears in the form of an ISO file.
Although the PSP version of the graphics of Final Fantasy VII is not in doubt because it is arguably comparable to the PC version, it is very cool and real.
Final Fantasy VII PPSSPP game size is also very light. So it will still be smoothly played on potato cellphones though.
Password: richichannel
4. Assassin's Creed: Bloodlines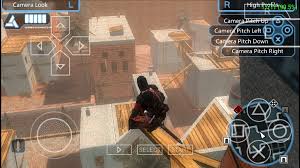 This one game is arguably a Legend game because from the era there was no android already existed.
The admin himself used to play Assasins's Cred: Bloodlines while still using Nokia Symbian
Indeed, the game Assasins's Cred: Bloodlines is very cool, has a good storyline plus exciting and challenging gameplay.
If in the past the HP Symbian version was good, surely the PPSSPP version of Assasins's Cred Bloodlines was even more exciting.
Both in terms of more amazing graphics and gameplay that will make the adventure in the game feel more real.
5. Dragon Ball Z: Shin Budokai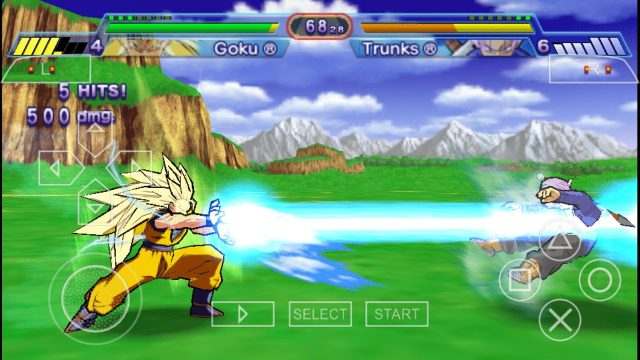 If you are a child in the 90s, you must watch Dragon ball first.
Even now there are still many who like this series, especially Dragon Ball Z.
Not only good in the anime series, but the game Dragon Ball Z: Shin Budokai is no less exciting because the gameplay is very similar to the one in the film.
By playing the PPSSPP Dragon Ball Z: Shin Budokai game, you can choose various characters that you like.
Like Bejita, Krilin, Goku, Gohan, Grandpa Tortoise, Mom, Mr. Satan, and many other figures.
The points in this game are very similar to those in the anime. From the way of fighting, mainstay moves like Kamehameha.
For those of you who like Dragon ball, you must play this game
6. NOVA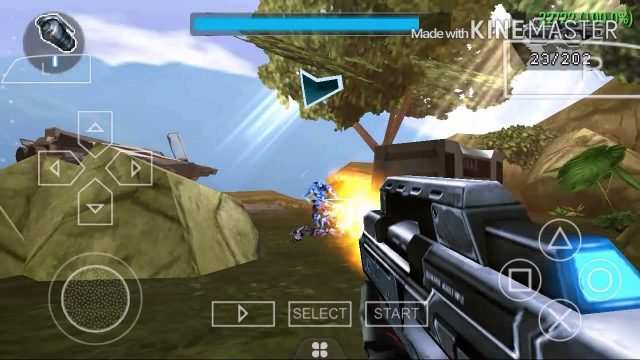 For those of you who love shooting war games, you must play the NOVA game which is a type of FPS (First Person Shotter) game.
Your task in this game is to fight the aliens who attack Earth. Not only that, Earth must be protected from these aliens.
You have to do your best to keep Earth safe and have to repel the attacking Aliens.
7. Need For Speed ​​Most Wanted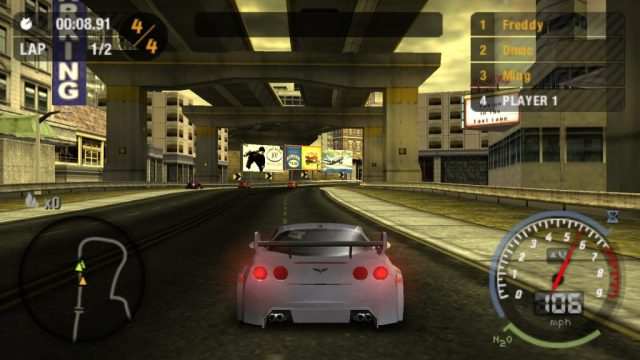 If you like racing games, then you must play Need For Speed ​​Most Wanted.
This one game has many versions and almost every platform exists.
For Need For Speed ​​Most Wanted ISO, PPSSPP, there is no need to doubt the excitement.
The graphics of the game are quite good even though the size is small, the way to play is still the same as the PS version.
Play the game Need For Speed ​​Most Wanted, then you will feel how racing on the city streets.
8. God of War: Chain of Olympus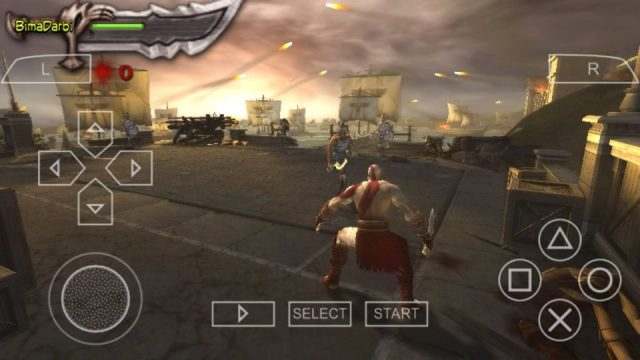 If you like Adventure action games, then God Of War: Chain Of Olympus can be the solution.
God Of War: Chain Of Olympus tells the story of ancient Greece along with all its mythology.
When playing this game, you will not get bored quickly. Because there are various missions that must be completed.
God Of War: Chain Of Olympus is very suitable to be used to fill spare time, especially during school holidays.
9. The Sims 3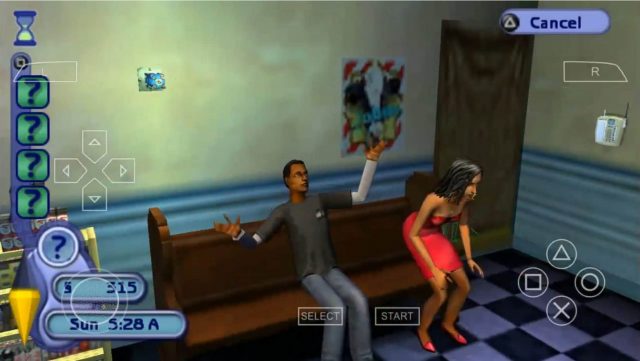 The Sims is a life simulation game that will give you the experience of playing the game but as if you have a life in the game.
Since this is a life simulation game, we can do some things in the same game as real life.
For example, looking for friends, building relationships with other people, even being able to marry and build a household.
For those of you who like challenges to get girls, then you must play The Sims PPSSPP.
10. Metal Gear Solid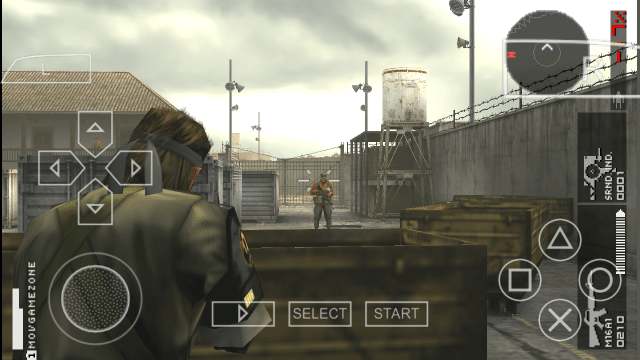 Metal Gear Solid is a PPSSPP game with an action-adventure genre that is smoothly played on Android devices.
This game is perfect for those of you who like the world of adventure and want to experience playing games in a different car.
Metal Gear Solid Download Link
11. Harry Potter And The Order of The Phoenix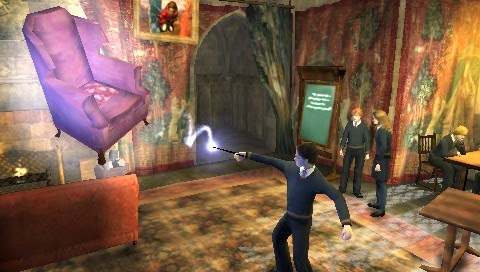 The Harry Potter films have been very popular and are now in a game version.
Harry Potter And The Order of The Phoenix has exciting graphics and gameplay, in this game you will become Harry Potter. So you can become a wizard in a game.
The admin has tried this game and the results are very smooth to play on an Android smartphone.
12. eFootball PES 2021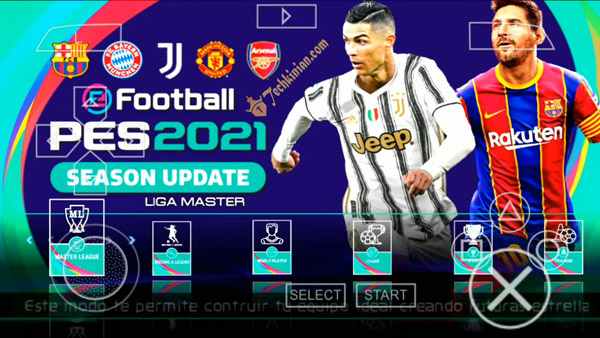 For football fans, they must be familiar with PES. This game is the game most often played in PS rentals.
It's not just the PS version that is fun, the PSP version is just as fun, both from the graphics to the gameplay are equally good.
The PPSSPP version of Pro Evolution Soccer (PES 2021) has a relatively small size so it will play smoothly.
You don't worry, because every year there will be the latest transfer updates at every change and mid-season which is adjusted to the conditions of the world leagues.
Even now, it has followed the transfer update for the 2020/2021 season, where Morata moved to Juventus, Vidal to Intermilan, Suarez to Atletico Madrid, and transfer updates for other players.
Updates in eFootball PES 2021
Update Recent Transfers.
Renew New Hair.
A new team that was promoted in the world's top five leagues.
500+ real faces.
Fixed UCL kit bugs.
Update player age, height and rank.
HD Stadium.
20/21 Club and Country Kit season updates.
Repairing the fixtures of the teams promoted at UCL.
Added Spanish commentator.
The new national team kit.
The face of the HD player looks more real.
Ultra HD grass.
Download link:
Note: We have repaired all files and no longer use passwords.
How to Install eFootball PES 2021
Make sure you have downloaded all the game files above.
Then extract all files using Zarchiever.
Extract Game Pes 2021, then move the ISO file to the PSP> GAME folder.
Open the PS4 Camera extracted folder, then move the EBOOT.OLD file to the folder in the PSP> GAME> PSP_GAME> SYSDIR folder.
Open the Savedata extracted folder, then move the P21BEN59800001000 folder into the PSP> SAVEDATA folder.
Open the Texture extracted folder, then move the B26P21598 folder into the PSP> TEXTURE folder.
Exit Zarchiever or file manager and open the PPSSPP emulator.
EFootball PES 2021 game is ready to play.
Read more:
Conclusion:
Some of the games we describe above are PPSSPP Android games that are smooth to play.
Just choose the game that you think is the most exciting. If you want to download, you can immediately click the download button at the end of each game review.
Don't forget to bookmark and always visit every day at Technowizah.com because you can find here the latest Tech Computer Android games How-to Guide Tips&Tricks Software Review etc, Which we update every day.