How to Play PS2 Games With PCSX2 – Of course, gamers in the past, it was no stranger to games on PS2. But now, the number of PS2 rentals or their current sellers has greatly reduced, the effect of which is of course hard to find.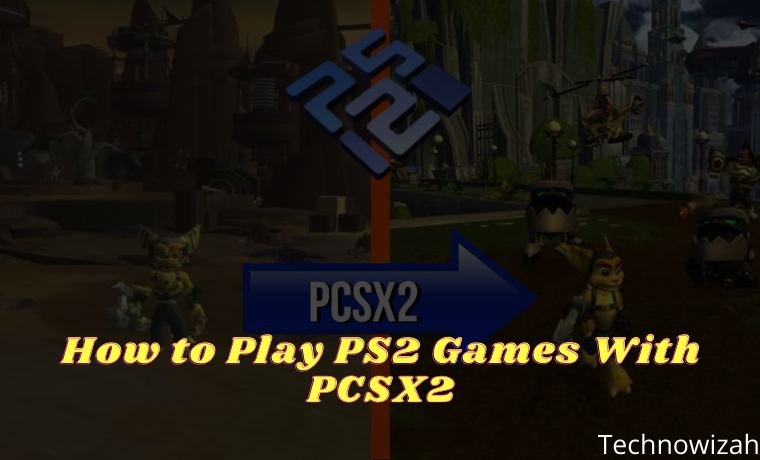 How To Play PS2 Games With PCSX2 [2023]
However, nowadays technology has advanced. Playing PS2 games on a PC or Laptop is already possible by using an application, which is usually called an emulator.
Read more:
This emulator's exact name is  PCSX2. In fact, it's been around for a long time. But of course for those who have just heard, then let's discuss it here.
What is PCSX2?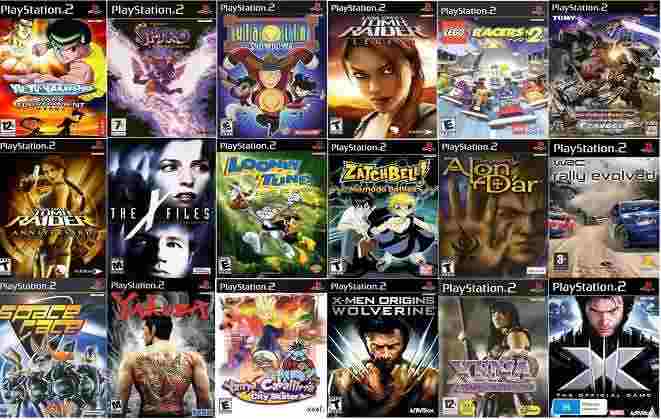 PCSX2  is an open-source PS2 game emulator application and was initially released stable in 2016. Intended for 3 operating systems at once (Windows, macOS, and Linux).
The purpose of this application is to develop and allow computer users to play PS2 games without using the console directly.
Functionally, we've already tried it. And that's pretty good. Our favorite games can be run without problems.
So for those of you who have just heard and want to try it, you don't have to worry. Because here we will discuss it. Incidentally, PCSX2 is also free.
System Required For PCSX2
The first thing we need to know, of course, is the system requirements of the emulator.
If it's just running it might not be a problem. But if the specifications of the computer users are below the system requirements of the emulator, it will be broken later.
| Minimum System Requirements | Recommended System Requirements |
| --- | --- |
| Intel Pentium 4 / AMD Athlon 64 (Or above) | Intel Core I3 I5 I7 | AMD Phenom X4 3.2Ghz or better |
| Any GPU that  supports  Pixel Shader 2.0 (Except certain series) | NVIDIA 8800GT (With at least DirectX10 Support) |
| 512MB or 2GB RAM (For Vista) | RAM 1GB (XP) 2GB (Vista or 7) |
These requirements will certainly be much better if your computer specs are on it. Because based on our own experience, whether or not it lags depends on the game being played later.
How to Install PCSX2 on a PC / Laptop
Step 1: First, please get the file for free on the  Windows PCSX2 page.  Choose the  Standalone Installer.

Step  2: Open the file.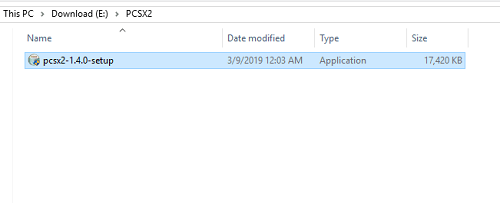 Step 3: Click  Next. For the Install settings option, just leave the default.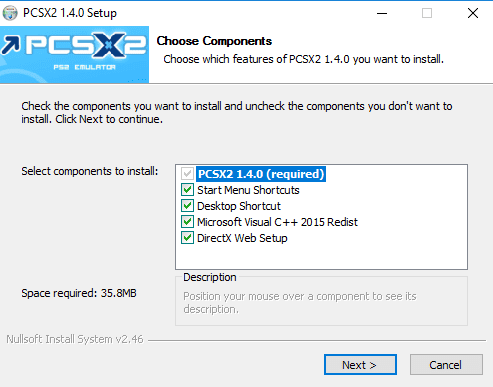 Step 4: Select where the PCSX2 directory will be installed. If you have clicked  Next again.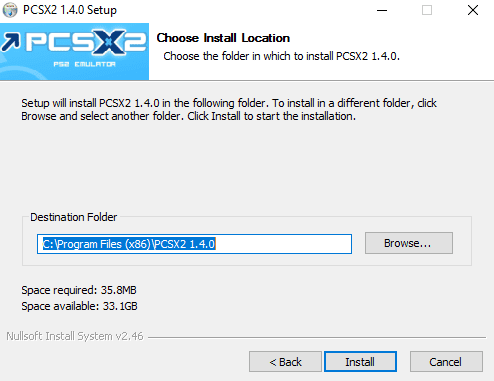 Step 5: Wait for the installation process to complete.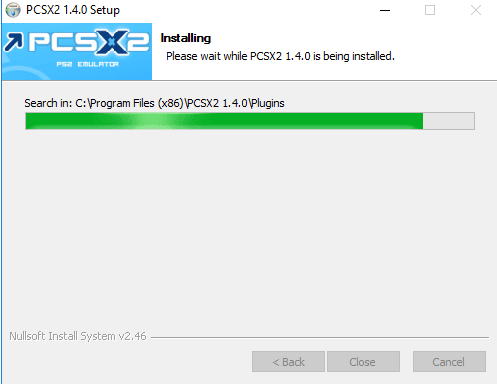 Step 6: Click  Close and done.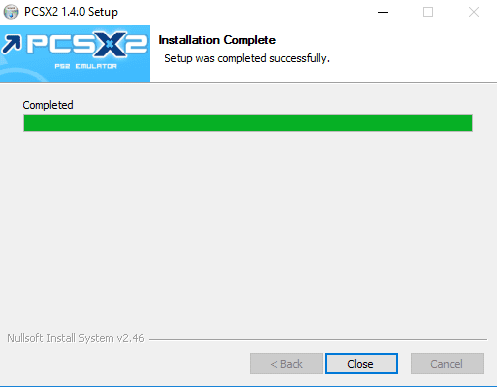 How to set PCSX2 to run smoothly and not lag
After being installed using the steps above, PCSX2 is now actually ready for you to use right away.
However, it's a good idea to try setting the settings first, at least so that the lag can be reduced later.
The method:
Step 1: Click  Config  >  Video (GS)  >  Plugin Settings  > Then set it like this: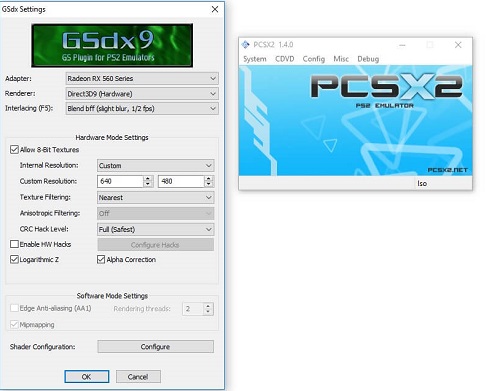 Adapter: Select the main VGA used by the Computer / Laptop.
Renderer: Select Direct3D9 Hardware.
Internal Resolution: Select Custom.
Resolution: Adjust as needed.
Texture Filtering: Select  Nearest.
The rest adjusts to what is drawn.
Step 2: Click  Config  >  Video (GS)  >  Windows Settings  > Then select  Aspect Ratio to  Widescreen (16:9).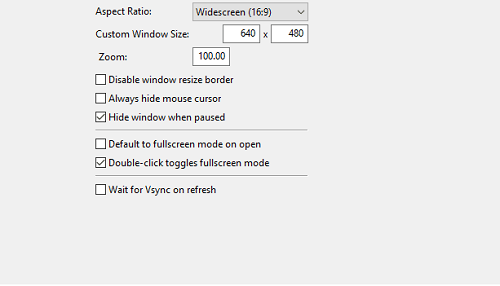 Step 3  : Select  Config  >  Audio  (SPU2)  >  Plugin Settings  > Then set the settings as shown below: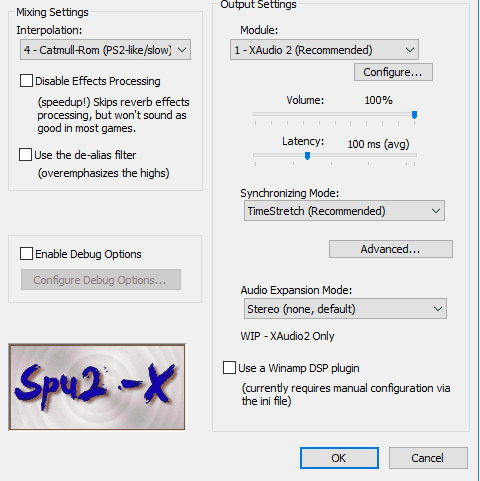 Module: XAUDIO2
Interpolation: Catmull (Can be changed to  Nearest )
Latency: 100MS
Step 4: When finished, close all settings windows and try playing the emulator (Click File > Boot DVD or click CDVD > ISO Selector > Browse).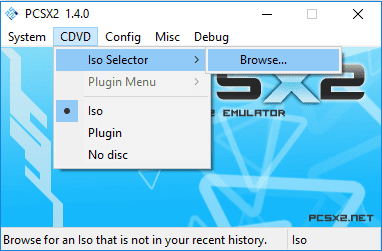 Conclusion:
This article is a  guide for those who are curious to play PS2 games on a PC or on a laptop, and for those who are curious about how to install the PCSX2 emulator.
Hopefully, by following the method above hopefully the problem you are experiencing can be resolved.
Don't forget to bookmark and always visit every day Technowizah.com because you can find here the latest Tech Computer Android games How-to Guide Tips&Tricks Software Review etc, Which we update every day.